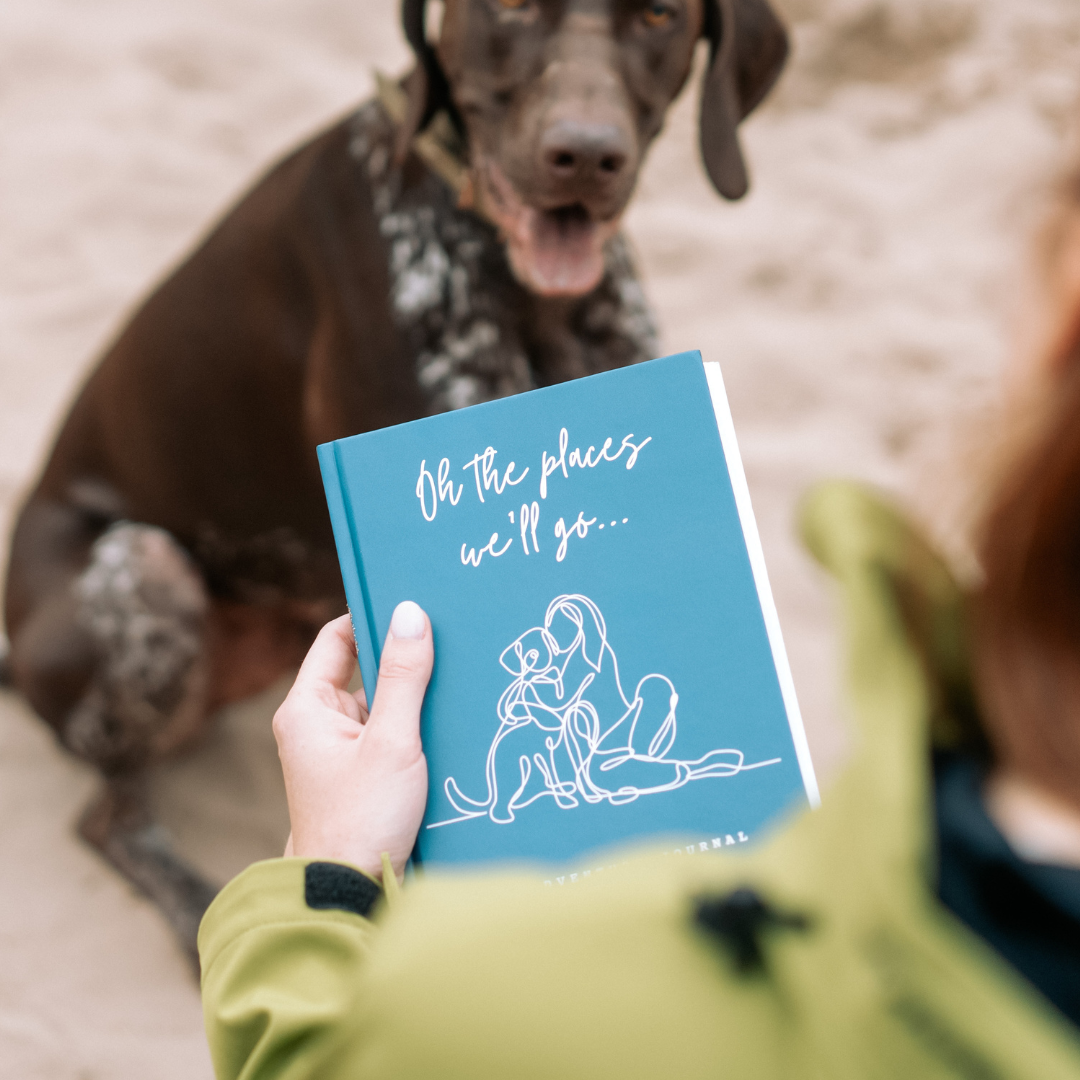 THE DOG ADVENTURE JOURNAL
The dog adventure journal is perfect for documenting adventures with your dog. Stop the scroll, put pen to paper & create a unique memory book. A perfect gift for dog lovers. Will be shipped in time for Christmas! Available in the UK only.
Shop the journal
Regular price
£11.95 GBP
Sale price
£7.50 GBP
Unit price
per
Regular price
Sale price
£5.99 GBP
Unit price
per
Regular price
Sale price
£3.00 GBP
Unit price
per
Stationery inspired by dogs, adventure and nature
As a women-owned small business, based in West Yorkshire, my mission is to encourage adventure & mental wellness through journaling, dogs and the great outdoors. I offer a range of adventure/dog-themed notebooks, journals & stationery - all waiting for your creativity.
Journaling

Journaling makes you more mindful overall. Taking time to reflect & plan has been known to boost mindfullness, communication and memory skills. Combine this with dogs & the outdoors and you're on to a winner!

Dogs

Dogs are pretty awesome. It's something about the unconditional nature of their love - the way they see beyond your eccentricities, your skin colour, your gender, clothes and dodgy dance moves. The perfect companions for life's adventures.

Adventure

From the Peaks to the Scottish Highlands, adventure reconnects us with nature and your inner self. Wherever you are in the world, adventure is out there - you've just got to take the first step. You never know what you'll discover.

Mental Health

In a digital age, it's important to take time to work on your mental well-being. Practing regular journaling can offer perspective, unlock inspiration and maintain a sense of oneself. Remember to also practice self-care!