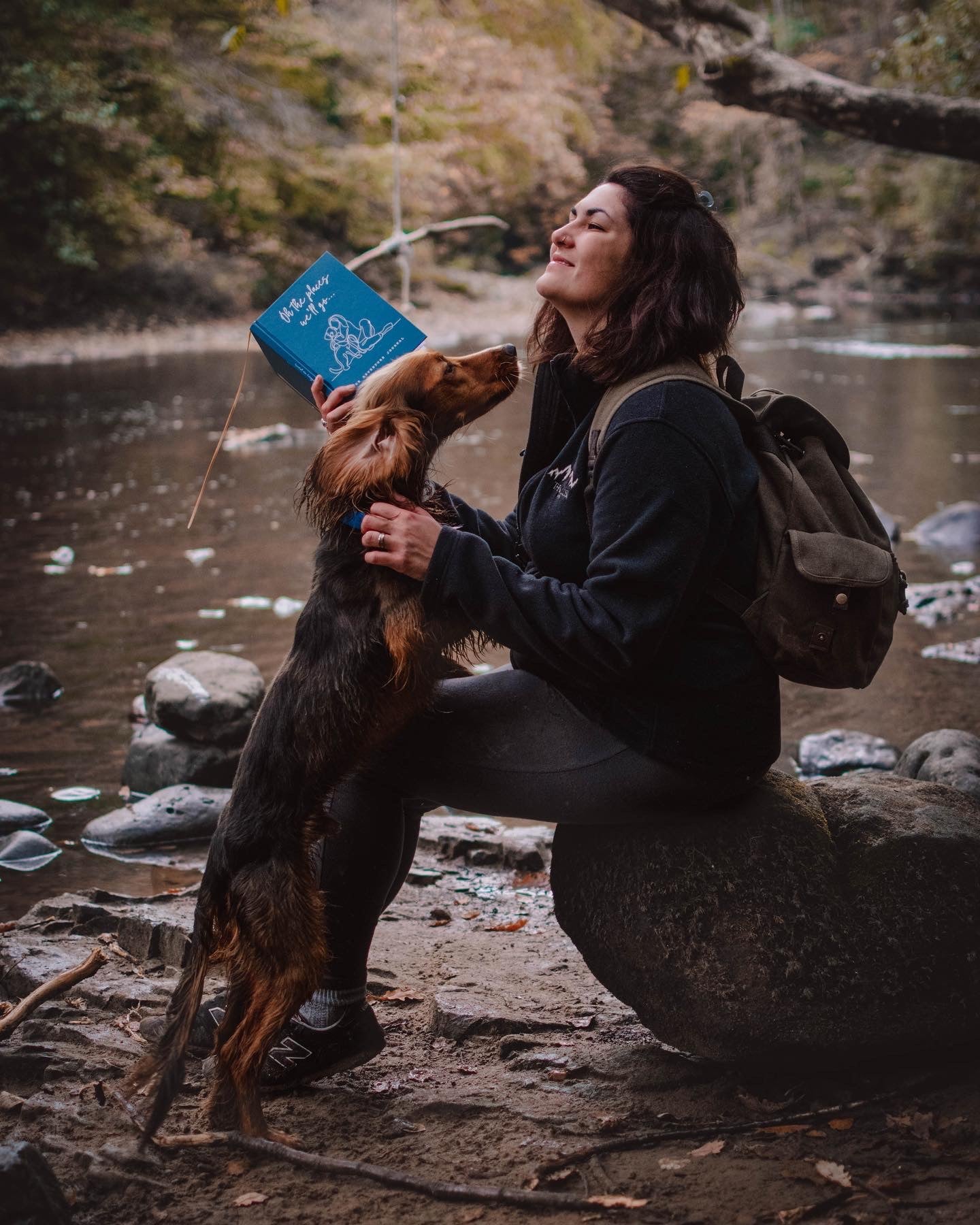 About Paws, Enrich Plan.
My name is Becki and I live in West Yorkshire with my three Cocker Spaniels. I've always loved writing and the experience of putting pen to paper. A couple of years ago, I started with episodes of anxiety. Panic attacks were a regular occurrence for me, but one thing that was my saviour were my dogs. If it wasn't for them, I'd of sat like a big sloth on the sofa.

Paws Enrich Plan was born from a combination of my love for dogs, writing and through struggles with my own mental health. I wanted to create a journal for others, that would encourage you to seek experiences with your dogs, reflect upon your own mental health and also give you something really special to keep.

Making this small business has given me such a different focus, and it has brought me endless joy to see how much my products has helped others, and I hope my journals can help you.
Have a question? Get in touch with me via the contact form below or slide into my DM's!
Follow on Instagram